In this one-day seminar, bank directors and executive community bank leadership from across the country will converge to gain new perspectives on corporate board governance and acquire the skills and knowledge needed to promote long-term institutional value.
Key Learnings:
Directors' fiduciary roles and responsibilities

Climate-related risks and opportunities

Disruption in the banking industry and your board

Diversity, equity, and inclusion best practices
Who Should Attend:
Current and incoming bank directors
Community bank executive leadership (Chairmen, CEOs, CFOs, and COOs)
Continuing Profession Education:
Earn 5 CPE credits for attending the entire seminar.
How To Register
---
To attend the Annual Bank Director Current Issues Seminar on Feb. 28, 2022, you must be fully registered to attend ICBA LIVE.
Go here to learn more and register or call 800-422-7285 and ask to speak with a member of the ICBA Events Team. Lunch is included with your registration.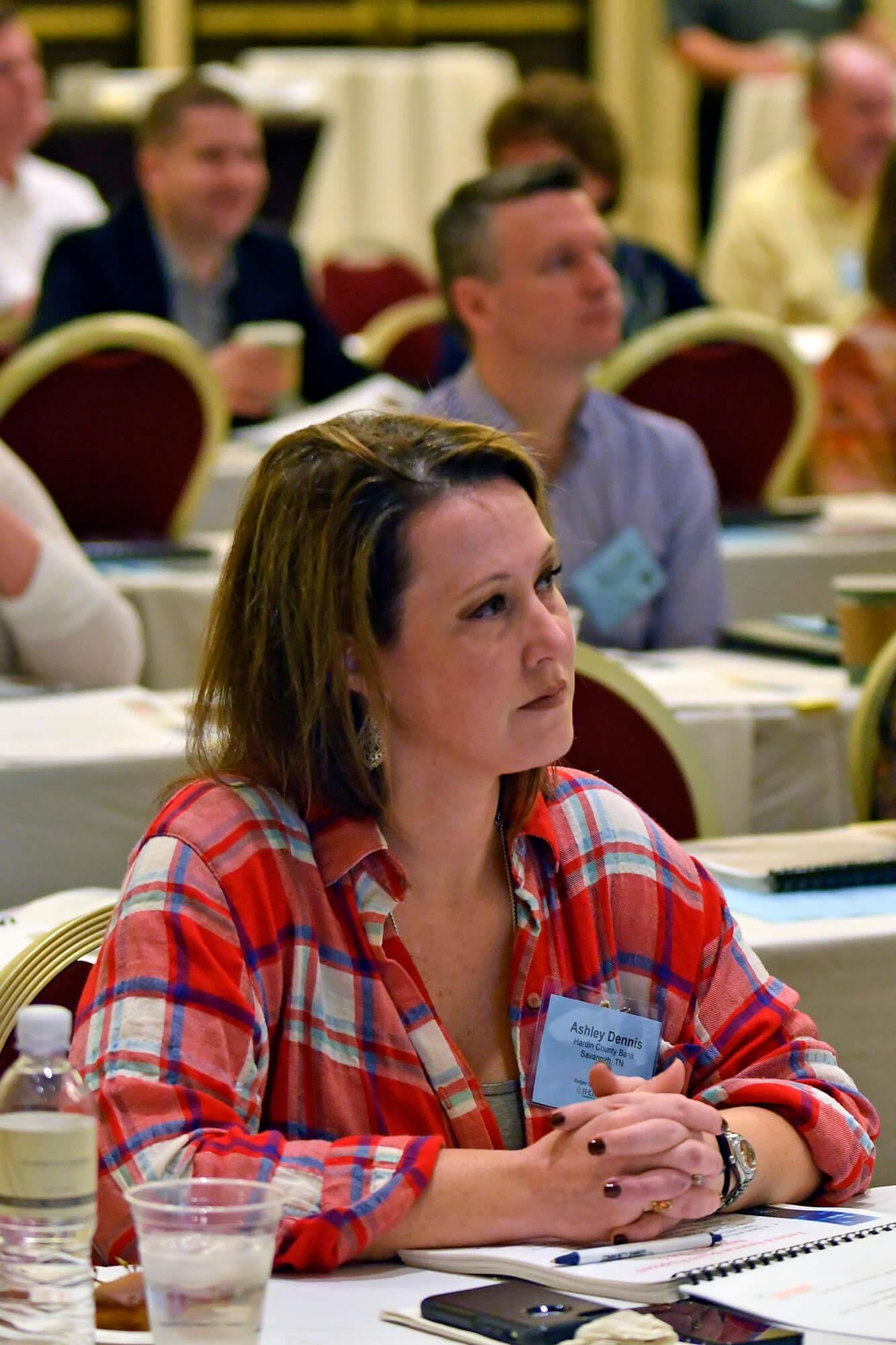 Schedule
---
Monday, Feb. 28, 2022
7:00 a.m.– 8:00 a.m.
Registration
8:00 a.m.– 8:10 a.m.
Opening Remarks
8:10 a.m. – 9:10 a.m.
Gerrish's Musings: What Every Bank Director Needs to Know
Jeff Gerrish, Gerrish Smith Tuck
Don't miss this fast-paced presentation based on Jeff Gerrish's long career in the community banking industry to learn about need-to-know director essentials that are often overlooked. Leave with an understanding of the ten most important board topics—from the fundamental to the nuanced—that every bank director should know.
9:10 a.m. – 10:00 a.m.
Bank Directors' Roles in ESG and Climate-related Governance
Dirk Cockrum, BKD
Steve Wilkerson, BKD
Learn how environmental, social, and governance (ESG) standards and climate-related risks and opportunities can affect your bank and how to prepare. Dive into ESG and climate-related regulatory developments, proactive measures banks can take to anticipate regulatory scrutiny, plus find out what ESG and climate-related questions your leadership team should be asking.
10:00 a.m. – 10:15 a.m.
Break
10:15 a.m. – 11:05 a.m.
Become an Influencer! Key Actions Board Members Can Take to Support Organizational Inclusion
Jennifer Nodes, Jackson Lewis
As independent community banks continue to build on diversity, equity, and inclusion efforts, board members may wonder what they can do to further encourage and ensure an inclusive culture, practices, and growth strategies. Learn what key actions you can take to support organizational inclusion, leading to more positive business outcomes.
11:05 a.m. – 11:45 a.m.
Panel Discussion: Are You Risking Relevance in the Boardroom?
Becki Drahota, Mills Marketing
Brad Tidwell, VeraBank
Erik Skovgard, Lincoln Savings Bank
Engage with a panel of community bankers as they share examples of how their banks are leveraging their boards to seize today's opportunities and mitigate future challenges despite industry disruption and transformation. Bring your questions and leave with ideas and new ways to approach common issues such as how to focus less on housekeeping and more on strategic governance, ensuring your board has the right talent, board education and expectations, and more.
11:45 a.m. – 12:45 p.m.
Lunch - Sponsored by QwickRate
12:45 p.m. – 1:35 a.m.
How to Balance Innovation, Keep the Lights On, and Secure IT
Jerry Warrick, RSM
The ability to use technology to stay efficient and secure are critical to the success of your bank. IT has become extraordinarily complex, highly regulated, and difficult to staff. Community banks also face increasing competition from large banks, credit unions, specialty lenders, and fintechs. Learn how to help drive an innovative culture to thrive in today's banking environment by mastering the three critical pillars of IT: innovation, keeping the lights on, and information security.
1:35 p.m. – 2:25 p.m.
The Board's Role in the Current M&A Environment
Philip Smith, Gerrish Smith Tuck
Whether your organization is a buyer, a seller, or simply trying to maintain independence, the current M&A environment is shaping and reshaping the board's role. Examine fiduciary duties, practical obligations, and assess what banks should really be doing in light of M&A.
2:25 p.m. – 2:30 p.m.
Closing remarks